I was working my ass off on a Sunday, from 7am to 5pm.
On my way home, i was recounting the things that happened in my life for the past months.
Teary-eyed, i was revving the gears a bit harder, when my eyes got caught in a beautiful cloud formation, and a rainbow.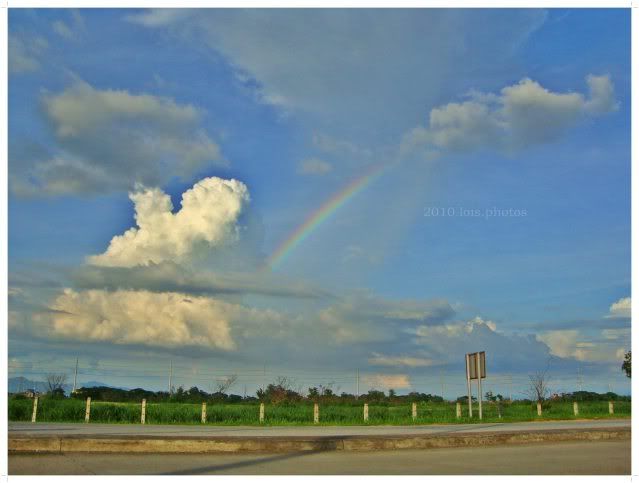 Oh well, God's reminding me that there's always a rainbow after a big blow.
:)
God help me.