Jojit has always been a grand slam in arriving late to any of our arranged meeting schedules., so to while away my idle time while waiting for his grandest coming, (yep, he is indeed of broken heart and low spirits) i walked through the shelves of the bookstore and browse on some pretty good titles.
This bookstore has been my regular stop when most of time i would be arriving earlier on a scheduled meeting, or when the one i would be meeting would be behind the schedule. I always find it customary to check where the Bob Ong books are located, just to verify if a new title had slipped my attention and seeing it bold and new on that shelf would be such a great surprise.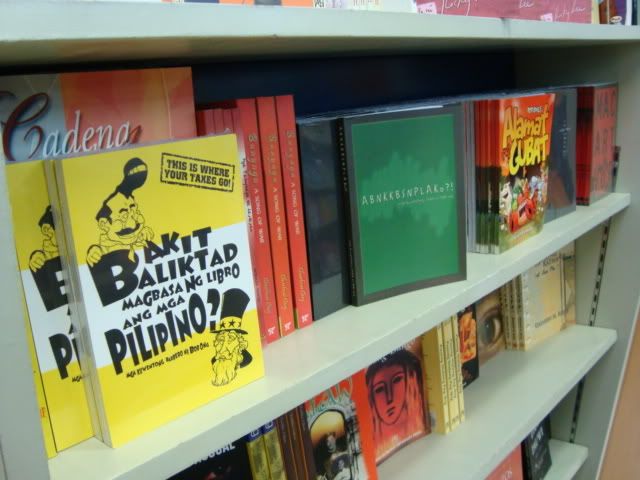 No new book by my favorite Bob Ong. Same favorites and bestsellers.

My optic nerves were caught by a familiar title to which after further mind processing and a stir to my fragmented memories, is a book whose Aris had once told me read. Says it's a good book written by a Filipino novelist Stevan Javellana. If my memory is serving me right, he even promised to give me his own copy. But as always, and it will always be, promises are made to be broken.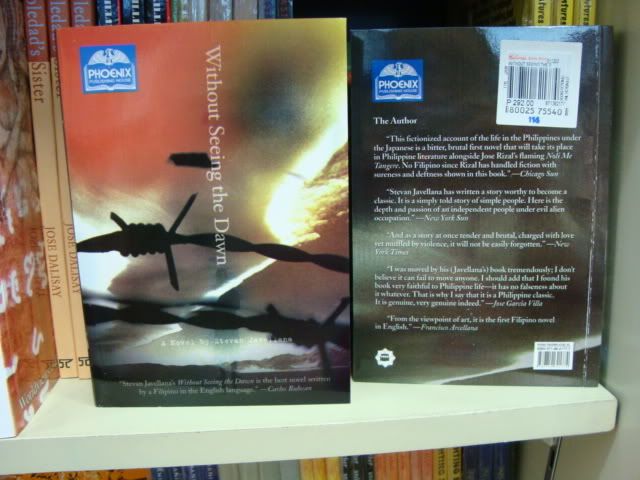 The book entitled "Without seeing the dawn," would have ended in my own book shelf tonight had it not for my tight budget and strict financial planning.
"What on Earth have I done" is not a question i am asking myself but the title of Robert Fulghum's book to which surely would belong to my Fulghum's Collection.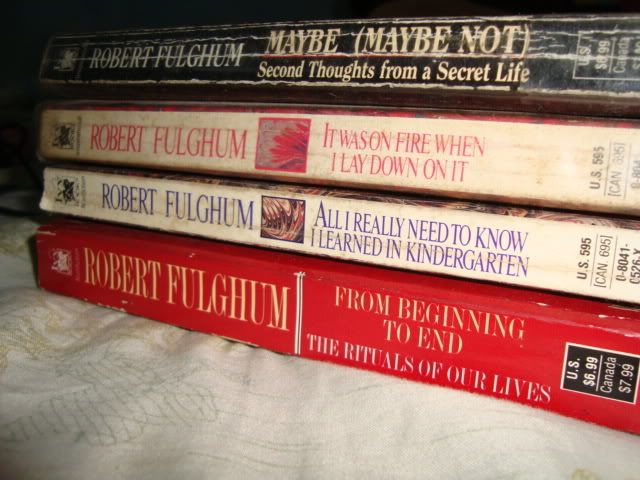 (the Rituals of our Lives belongs to Ate Kimi. Borrowed it last 2007 and i haven't returned it yet up to this day. I love you Ate Kims **giggles**)
Unfortunately again for me, its price of Php455 wouldn't be very economical for a financially struggling me, so if in any case you'd be kind enough to buy this one for me, you still have at least more than 2 months to make my natal day the most memorable one as you share your blessings to the less privileged and unfortunate Fulghum addict. (ehe *big evil grin*)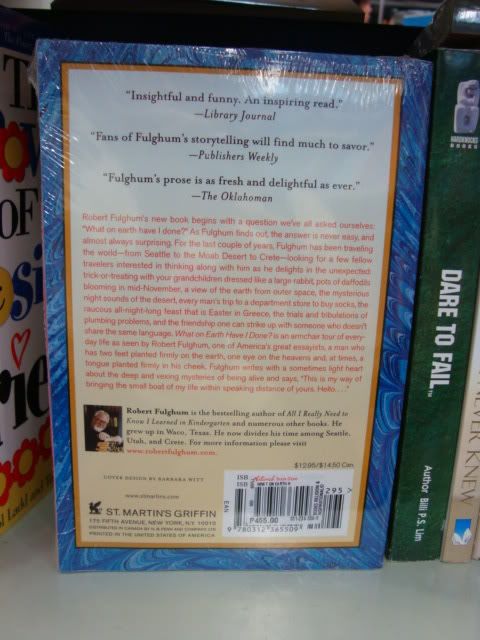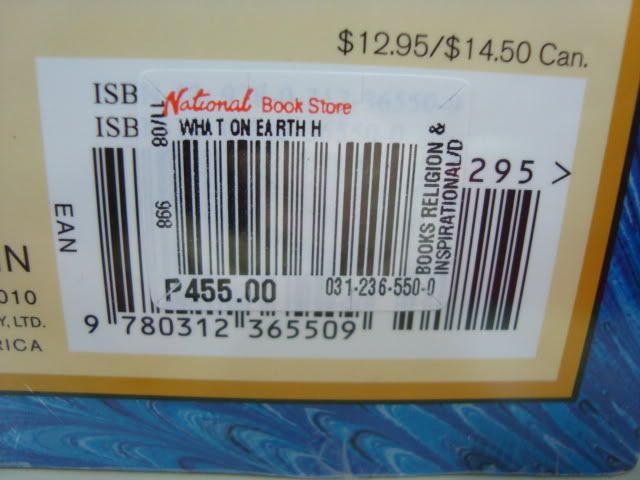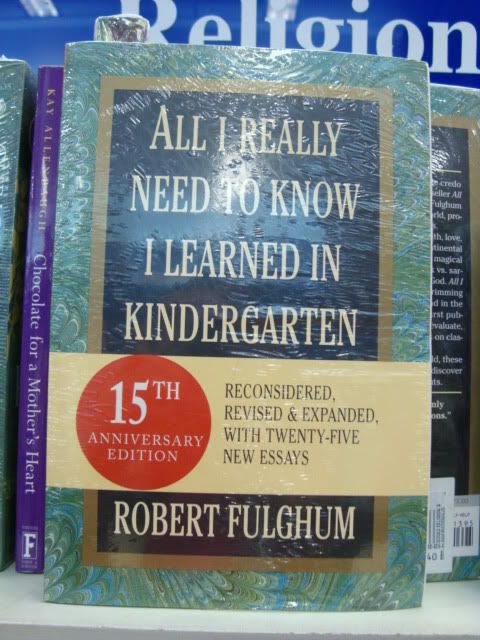 "All I Really Need to Know I Learned in Kindergarten"
One title...


... different prices!
@Php 499 and @Php 545
NBS-Paseo, check your stocks! hahaha

Jojit arrived after an hour and a half.
Grrrr.