I lost again another book in a further bookshelf termite invasion.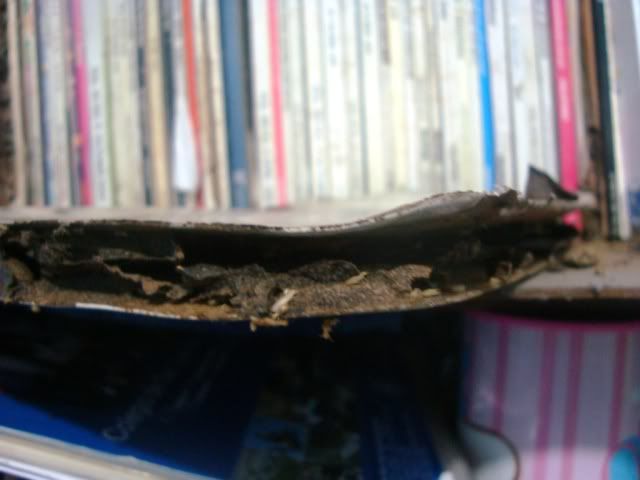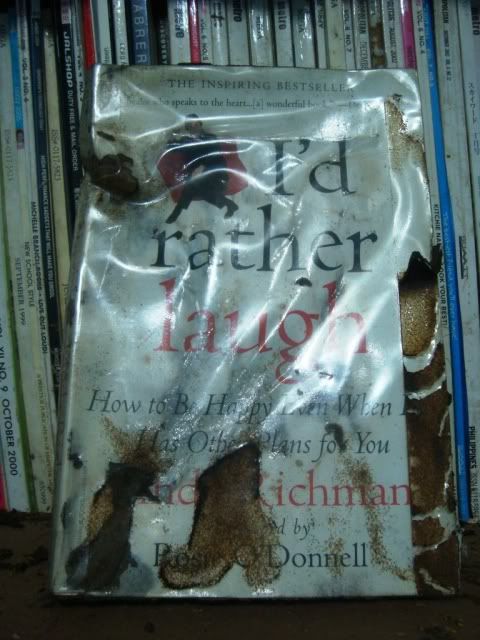 from the back cover
Combining wry, self-deprecating humor with hard-knocks wisdom,
Linda Richman: I'd Rather Laugh
is great help to anyone and everyone who needs to get past a bad experience and make a return to the real world. Linda Richman, the real-life inspiration for Saturday Night Live's "Coffee Talk," skit and beloved mother-in-law of comedian Mike Myers, is a Summa cum Laude graduate of the School of Hard Knocks. Born in the Bronx, Richman lost her father at the age of eight, watched as her mother was institutionalized and, in a failed attempt to escape her painful childhood, married a gambling addict who bet away their entire fortune. Traumatized, Richman became agoraphobic and didn't leave her apartment for eleven years. In time, with the help of an intensive support program, Richman overcame her fears, reengaged with the outside world and divorced her husband. But while on the road to recovery, Richman's life was again shattered, this time with the death of her twenty nine-year old son, killed in a car accident. In this special, Linda Richman discusses how she was able to persevere. She talks about the cleaning binges and the aimless subway rides, the loneliness, the relentless spiritual questioning and the all night sessions with the saddest movies she could find. Then she moves on to the healing - how the process slowly revealed itself and how she has used that process to heal others. Richman offers a true Jewish chicken soup for the soul. She gives advice on how to handle stress, life-altering transitions and loss in a blunt, brassy, no-nonsense way, wit plenty of laughter mixed in.
:(

Felt like a part of me was lost too. I so love this book.

Pag may nakita kayo.. bilhan nyo ko ulit ha. It's a treasure trove of life's valuable lessons.