Rolling the wheels on a Good Friday has paved it's own way for life's reflections drawn from the SLEX roadsigns.
You are entering a Petron Lakbay Alalay Zone.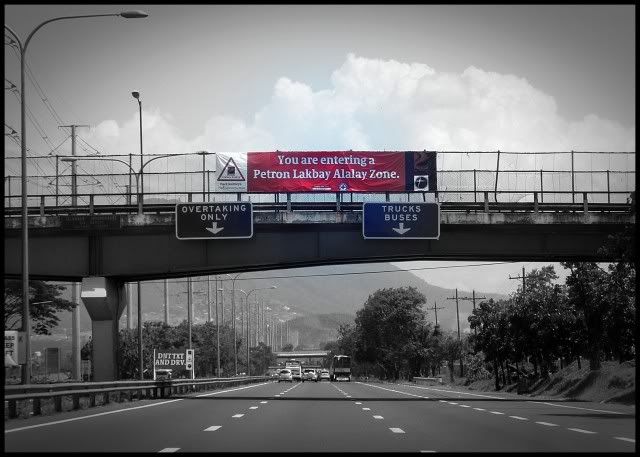 and we have long entered a God-Alalay zone.
Use signal lights when changing lanes.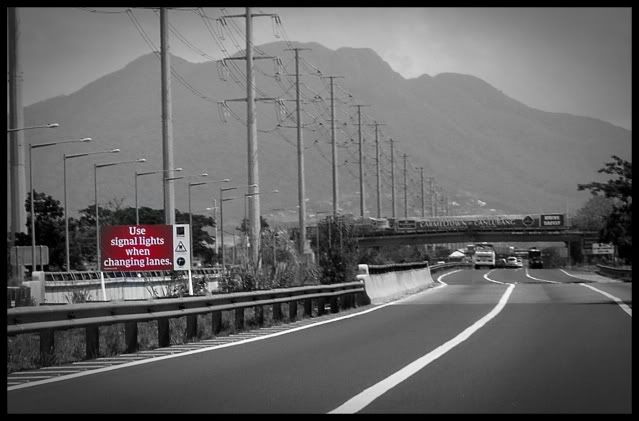 Eyes on the road. Hands on the wheel.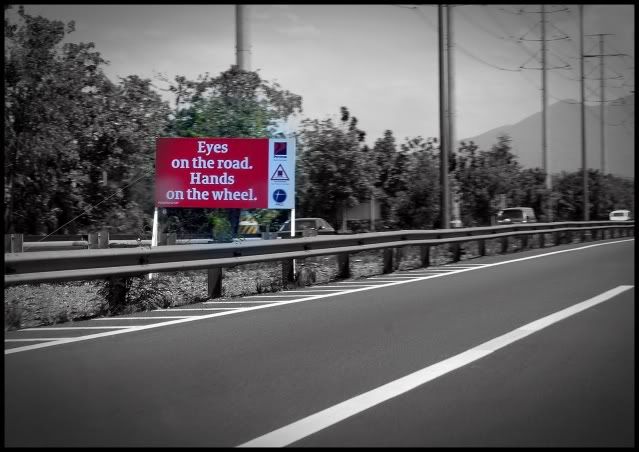 Focus.
DNT TXT AND DRV.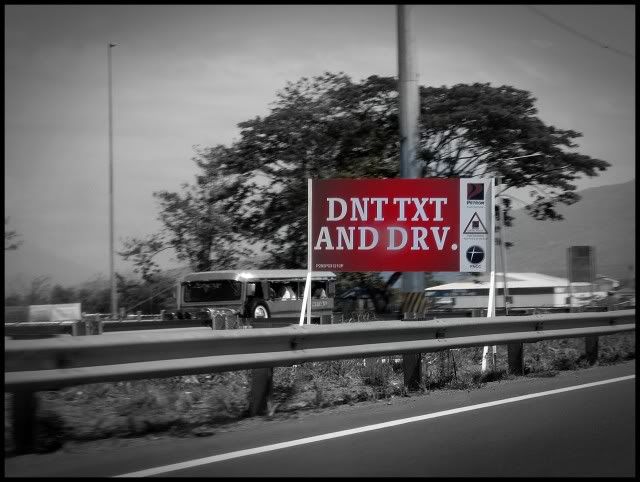 Focus. Don't serve two masters at a time.
Check your breaks
Know when to stop.
ATTENTION! It's what the road needs.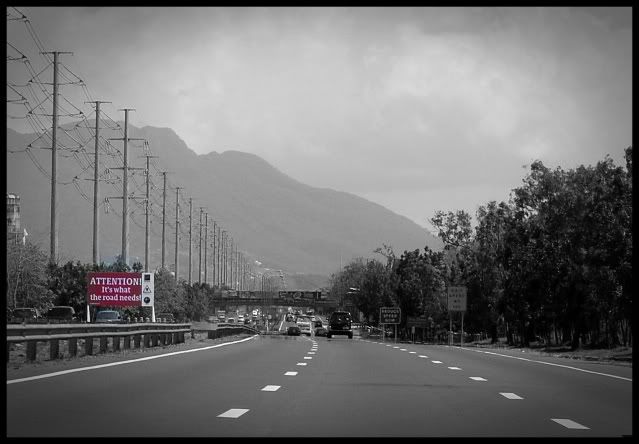 ATTENTION. Isn't that what i also need? :D
Relax and Enjoy the ride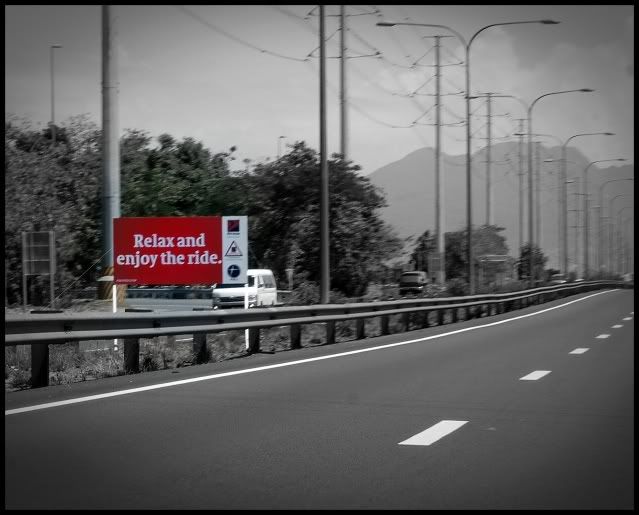 Relax. This is life.
Yeehaw!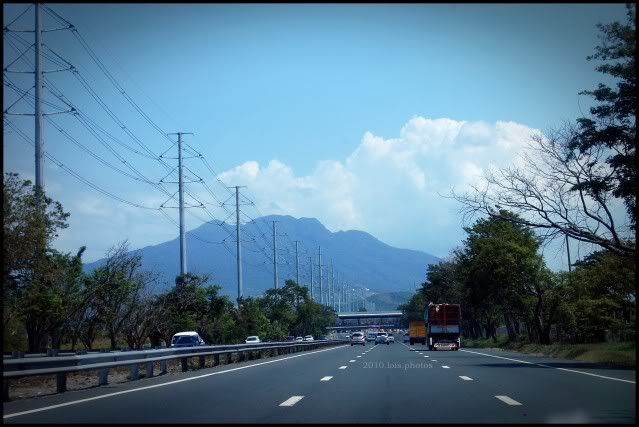 Sometimes the road we are traveling winds through bumps and shadows
..
but there are signs posted if we keep our minds and hearts, as well as our eyes and ears, open.

Go within and look for the road signs to guide your path.
(http://www.swroadsigns.com/)