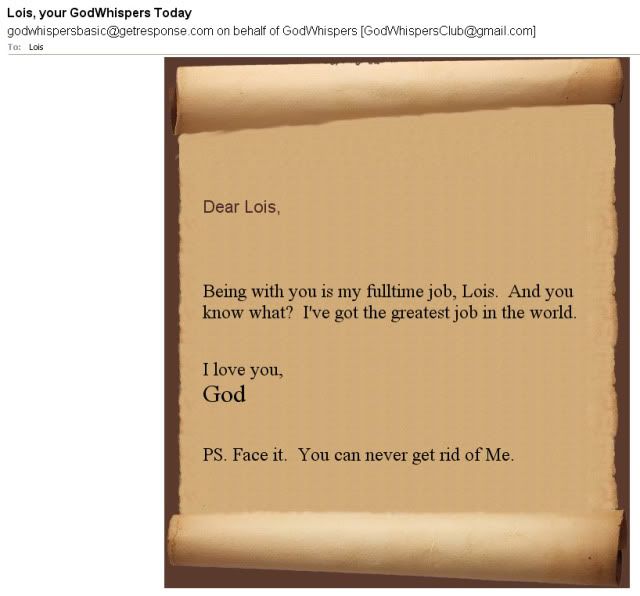 God's whisper for me today reminded me of a conversation i had a few days ago.
lois: san ka now?
je: kasama mo.
lois: weh?
je: lagi naman di ba?
ANG CHEEEESYYYYYYY!!!!!!
I know ryt?
Sometimes, distance isn't defined by the number of rivers, oceans and mountains in between, nor the passing of time or the condition of being far-off. And loving someone is most of the times a full-time job, no matter how great the distance is.
Just close your eyes and feel it deep within your heart.